Water Eco-Security 2015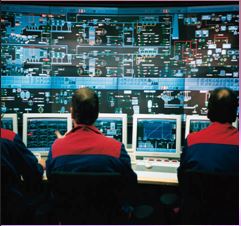 The purpose of the "Water EcoSeC 2015" International Workshop is to bring together local governments, water and wastewater utilities, regulators, R&D institutions, start-up corporations, and other stakeholders for engaging experience sharing and multiple stakeholders' interactive assessment of climate change impacts, Eco-risks and disaster resiliency challenges as well as innovative solutions and adaptation strategies including:
Lessons learned from recent events and case studies with regard to growing climate change impacts on eco-sustainability challenges and rising public concerns
Emerging eco-sustainability regulatory frameworks and risks management adaptation strategies initiated by governments and operators to preemptively cope with rising climate change impacts.
Current R&D industry's needs and initiatives for accelerating innovation, development, assessment and reliable integration of emerging technology solutions for ensuring security and safety of water supply and wastewater management services.
Industry needs for improving Crisis Management capabilities though training and field exercises at different decision making levels with updated guidelines and performance benchmarking,
Global solidarity support to local capacity building initiatives facing environmental and public health challenges of rising water stress or increasing threat of natural disasters in vulnerable regions,
Other relevant issues to be identified by the Workshop Steering Committee.
Proceedings
Crisis Management Exercise – Christian Roche, Industrial Safety Expert, SIAAP (presentation)
Session 1 – Crisis Management Exercises & Capacity Building
Chair: Eric Adamse – Security Policy Officer, VITENS
Alexandra Cristóvão, Director of Corporate Sustainability – EPAL Present and Future (Presentation)
Ashok Hukku of the city of Mumbai – SIAAP Crisis Management Exercise (presentation)
Session 2 – Eco-Security Challenges – Post Disaster Observations & Lessons Learned
Chair: Dr. Jacques Deveze, Former High Commissioner of Defense
Keynote speakers
Vincent Sapienza, Deputy Commissioner at NYC-DEP – Post Sandy – Observations & Lessons Learned(presentation)
Dr. Atsushi Masuko, President TSS at Tokyo Water Corporation Experience, Disaster Response Experience of Japan – Lessons Learned and their Impacts on Current Practice(presentation)
Case Studies
Bernard Michaux, Director of Production at CILE (Liège) – Emergency plan due to the pollution of a water network further to the inverse flow of non-potable water on a private connection, consequences and lessons learned(presentation)
Amit Chanan, Director of Infrastructure in the City of Sydney – Resilience – Learning from Recent Disasters in Australian Cities(presentation)
Session 3 – Adaptation Strategies for Mitigating Climate Change Impacts
Chair: Prof. Fadi Comair, Honorary President of the MENBO, Vice President of SEMIDE
Keynote speakers
Session 4- The Way Forward – Disaster Resiliency Measures & Capacity Building
Chair: Denis Penouel, Deputy CEO, SIAAP
Keynote Speakers:
Diane d'Arras, President Elect of IWA – Resiliency Measures and Capacity Building in climate change conditions and growing vulnerable countries" (presentation)
Jack Baylis, CEO The Baylis Group, Los Angeles – Policies, Plans, and Practices – Climate Change and North American Local Government Water Agency Examples (presentation)
Eric Macfarlane, Deputy Commissioner Infrastructure, NYC-DDC – Challenges and Current Plans of the Way Forward Towards a Resilient NYC (presentation)
Panelists:
Session 5 -"Smarter" Utility Networks & Innovative Technologies Solutions
Co-Chairs: Bruno Nguyen, President W-SMART and Dr. Yossi Yaacoby, Director, WaTech, Mekorot
Erick Oostermeyer, Coordinator SW4EU – Opening Remarks (presentation)