Mission
Created at the aftermath of the 9/11 event
at the initiative of the Commissioner of NYC-DEP
W-SMART
International Association of Water & Wastewater Utilities for Sustainable Water Security
Click here for updated W-SMART News & Activities
NYU
The W-SMART Association was created at the aftermath of 9/11 under the leadership of the Commissioner of New York City Department of Environmental Protection. It involves private and public metropolitan water and wastewater utilities.

Its goal is to create an international experience sharing forum and promote collaboration among the member-utilities for upgrading their capabilities to ensure sustainable water safety and security with regard to terrorism, industrial and natural disasters.
Scope
Crisis Management Training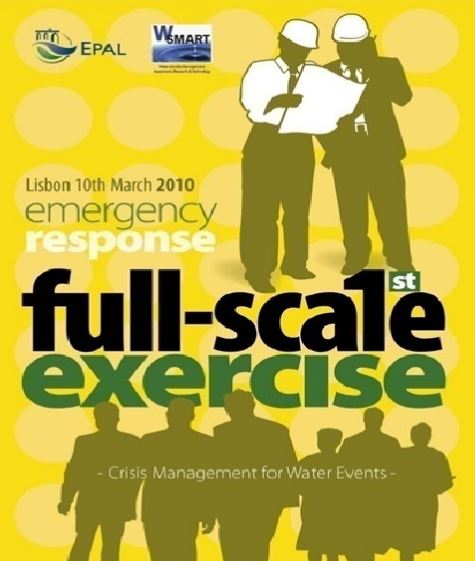 Crisis Management Exercises with W-SMART members as observers for exercises conducted by their Peers. Read More
Post-exercise Workshops for experience sharing Read More
Expert Review and Technical Support for development of corporate guidelines, planning, execution, debriefing and performance assessment of crisis management exercises Read More
CIOR Symposium - Building Resilience at Home and Abroad, with W-SMART participation Read More
Global Solidarity Initiatives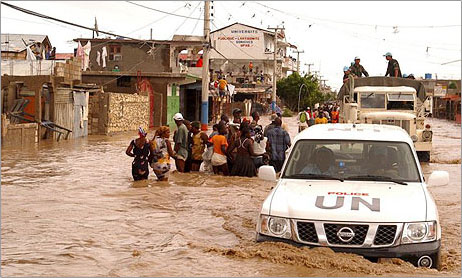 To support capacity building of local governments in vulnerable developing countries.
W-SMART Research & Demonstration Center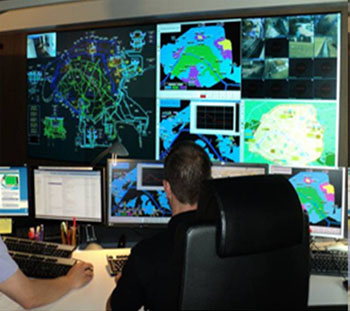 Strategic Partnership of W-SMART, CEA (French Commission of Atomic Energy), KWR Research Institute and the University of Lille for Technology Assessment and Innovative Solutions to emerging challenges of the Water Industry.
Read More
W-SMART Workshops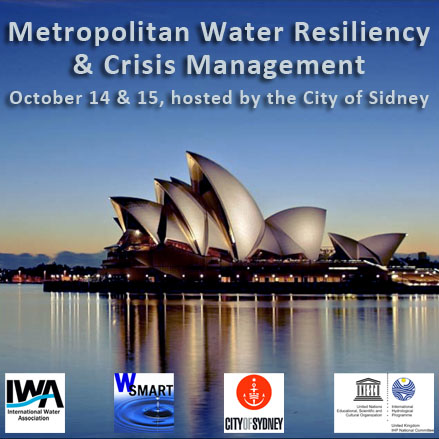 Urban-Resiliency & Crisis Management - Oct. 14 & 15 2016 - Sydney | Proceeding
International forum for experience sharing among metropolitan stakeholders and water operators on disaster resiliency challenges and their impacts on utility management practices and capacity building needs.
Water Eco-Security 2015 - Dec. 3-5, 2015 - Paris| Proceedings
International forum of Water utilities for experience sharing and interactive assessment of urban water and wastewater management adaptation strategies facing climate change impacts and Eco-disaster resiliency challenges.
Officers
Bruno Nguyen
President
UNESCO
Denis Penouel
Vice President
SIAAP (France)
John P Sullivan
VP North America
BWSC, Boston (USA)
Jacques Deveze
Vice President
Former Commissioner of Defense (France)
Conceição S. Almeida
Secretary General
EPAL (Portugal)
Prof. Ilan Juran
Executive Director
NYU, New York (USA)
Crisis Management Training

Crisis Management Training

City of Sidney, Friday October 14 - Crisis Management Exercice with W-Smart members as Expert Observer Read More

Global Solidarity Initiatives

Research & Demonstration Center