10 companies making waves in water innovation
The data on water scarcity continues to be sobering, and shortages increasingly are linked to both natural and human-made causes. By 2025, 1.8 billion people will live in regions that face "absolute water scarcity," reports the United Nations. Stemming the losses and re-diverting the flow to stressed regions this will take a big investment: almost $1.8 trillion over the next 20 years, according to the U.N. University Institute for Water, Environment and Health.
The good news is corporate investments in innovative technologies and processes for reducing the drain on aquifers, detecting leaky infrastructure, reusing wastewater and addressing the troublesome water-energy nexus are on the rise.
One microcosm of activity centers on desalination: there has been a 57 percent increase in capacity over the past five years to 19.8 billion gallons per day, according to analyst firm Global Water Intelligence and the International Desalination Association.
"Growth in desalination is not linear, and it is tied to many other factors, including the cost of oil, prices of certain commodities and availability of financing," said Patricia Burke, secretary general for the IDA, in a statement. "However, the underlying factors that have driven the growth of desalination remain in place, including population growth, industrial development, pollution of traditional water resources and climate change."
There's far more to water innovation, however, than better desalination. Global Water Intelligence reports that major companies have committed more than $84 billion over the past three years to water efficiency and conservation. Although lists of this nature are always subjective, here are 10 companies that have our attention — ranging from more major manufacturers working hard to reduce their freshwater dependence, technology startups that address the water-energy generation nexus and need for more intelligent infrastructure, and organizations that are advancing what it means to be a responsible water steward.
1. Alliance for Water Stewardship
Technically speaking, the alliance isn't a company, but the organization is behind the development of a global standard for defining water stewardship developed over the past four years. The verification system for evaluating and verifying compliance with these metrics and business practices is due out by the end of 2014.
Close to 30 organizations are driving the framework, including Nestle, General Mills, Ecolab, Sealed Air and Veolia.
"As a global food company, water is critical to General Mills' business," said Jerry Lynch, vice president and chief sustainability officer of General Mills, in a statement. "We have an interest and a responsibility to protect the quality and supply of water upon which our business depends, and actively look for ways to collaborate with others to benefit our growers, the community and the environment. We wholeheartedly embrace this challenge and are proud to be a founding partner with AWS as they seek to define the global standard on responsible water stewardship."
2. American Water
Water utilities have a big vested interest in the water supply, of course, but not a lot of money to spend fixing the efficiency challenge. American Water's strategy is unique. The largest publicly traded utility in the United States spent $1.9 million on research and development (R&D) in 2013; about one-quarter of those funds went to outside research grants. That doesn't count the $800 million to $1 billion that the Voorhees, N.J.-based company invests annually to replace aging pipes and pumps and construct new facilities.
American Water CEO Susan Story, an engineer by training, told me that the 128-year-old company is focusing its R&D on three main things: safety, supplying clean and affordable water, and ensuring a "sustainable" supply. Among other things, it is testing technologies including smart meters and acoustic pipeline monitoring systems, demand response systems that automate water pump schedules for improved efficiency and — with more frequency — water reuse strategies and processes.
This strategy isn't ad hoc or random: American Water has created what it calls the Innovation Development Process. When the utility decides it wants to try something new, a multi-stakeholder team is created to carry out testing and to be accountable for results. Three senior executives, called the Stage Gate Committee, are responsible for finding the money to support pilots. "We are facing a national problem that something must be done about," Story said.
3. Cambrian Innovation
Technologies for reusing wastewater more intelligently are emerging quickly. One example is Boston-based Cambrian Innovation's approach, the EcoVolt, which uses a bioelectric process to simultaneously treat water and generate biogas energy. Each reactor unit is the size of a shipping container, handling about 20,000 gallons daily. Brewery Bear Republic in California is using EcoVolt systems to recycle and supply about 10 percent of its water requirements.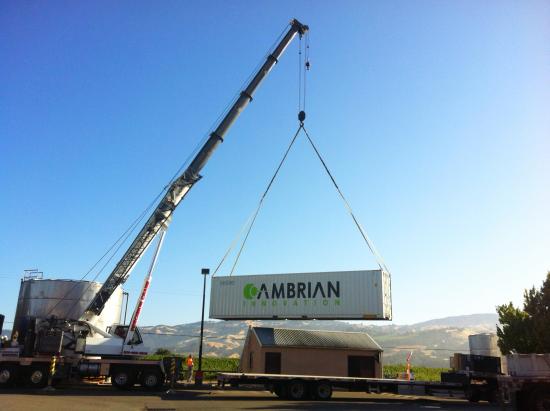 "There is this giant problem of wastewater — billions of gallons from industrial, agricultural and other sources," Matthew Silver, co-founder and CEO of Cambrian, told me earlier this year. "The issue of management is large and growing, and there needs to be a new paradigm to approach these things."
4. Coca-Cola
One of the earliest food and beverage companies to focus serious management attention on water, Coca-Cola and its bottlers have spent up to $2 billion on conservation since 2003, according to internal estimates.
Coca-ColaCoca-Cola works closely with the World Wildlife Fund to develop and carry out its water-related environmental commitments, including a pledge to improve the water efficient of its manufacturing operations an additional 25 percent by 2020, on top of the 21.4 percent improvement that it achieved between 2004 and 2012. Right now, it supports conservation efforts focused on regions including the river basins of the Amazon, Koshi, Mekong, Rio Grande/Bravo and Zambezi; catchments of the Great Barrier Reef; and watersheds of the Amu-Heilong, Atlantic Forests and Northern Great Plains. In January, it added a project focused on the Yangtze in China, the third longest river in the world.
One of its more radical initiatives, part of the 5×20 corporate social responsibility program, involves delivering up to 2,000 off-grid water purification systems to rural communities in 20 countries by late 2015.
"Few projects to date have so ambitiously vowed to help rural communities through such a tightly linked partnership structure that incorporates world-renowned organizations from the public, private and civic sectors," said Dean Kamen, the Segway innovator who developed the Slingshot purification technology at the center of this effort. "We hope additional organizations will join us to expedite the positive impact the project will have on communities globally."
Even with all these efforts in place, water conservation programs take patience, perserverance and honesty: Coca-Cola suffered a public setback in June when officials in India closed down one of its plants for allegedly extracting too much groundwater.
5. Dow Water and Process Solutions
One of the most aggressive suppliers of water treatment technologies is the water division of behemoth Dow Chemical — it has a hand in everything from reverse osmosis and nanofiltration membrane technologies to ion exchange processing resins. It just won an innovation award for one of latest technologies, the Tequatic Plus filter, for treating high-solids water. An estimated 15 million gallons of water per minute are processed by its technologies.
Snehal Desai, global business director for Dow Water, said there are two primary focal points for its R&D: reducing the amount of energy requires for processing and treatment, and expanding the universe of wastewater reuse options.
The company's largest processing plant outside the United States is in Terneuzen, Netherlands, which must truck its freshwater into the city from about 75 miles away. The project is a collaborative effort between Dow, the city and municipal water board, and businesses including Evides Water. Today, each liter of water can be used about three times — for manufacturing and for agricultural processes, Desai said. The project is aimed at eliminating the practice of trucking in supplies after 2020. "Every drop of water they get, they make sure they get every potential use out of it," he said.
6. DyeCoo Textile Systems
Conventional textile dyeing approaches are extremely water-intense, using anywhere from 25 to 40 gallons for every two pounds of fabric.
Technology from DyeCoo Textile Systems, already used by the likes of Nike (an investor along with IKEA) and Adidas, uses a carbon-based process to accomplish the same thing. It works by converting carbon dioxide into a liquid under extreme pressure and heat, which is substituted for water. As the liquid cools, it turns back into gas, and it can be reused. Nike's new plant in Taiwan is entirely dedicated to the process, which it calls ColorDry.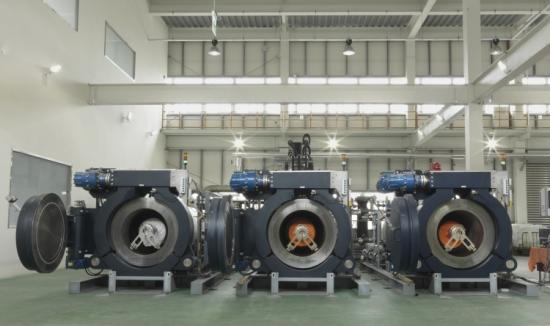 "Compared to traditional dyeing methods, the ColorDry process reduces dyeing time by 40 percent, energy use by around 60 percent and the required factory footprint by a quarter. It's also the most saturated, intense and consistent color we've seen," said Kuenlin Ho, executive vice president of Far Eastern New Century, which is Nike's contract manufacturer there.
7. Imagine H20
If you're interested in startups that are applying new technologies to the water problem — everything from precision agriculture to wastewater processing — start paying attention to Imagine H20.
The organization runs annual competitions that seek to identify early-stage companies: past winners have included vineyard management software developer Fruition Sciences and aerial imaging company TerrAvion. So far, more than 250 startups have participated: $1 in every $6 of investment into early-stage water companies.
Imagine H20's sixth annual competition is focused on infrastructure: "scalable solutions that improve water and wastewater infrastructure in a manner resulting in quantifiable cost savings or environmental impact."
8. MillerCoors & Molson Coors
When it comes to water efficiency, every major brewer is hopping, but MillerCoors — the joint venture of SABMillers and Molson Coors — just set a record for itself: it takes an average of just 3.48 barrels of water to brew one barrel of its beer. The company even has achieved a 2.8 ratio in at least one of its eight breweries, albeit briefly, said Kim Marotta, director of sustainability at MillerCoors.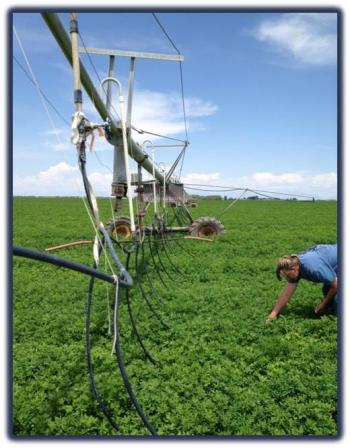 For perspective, other U.S. brewers use up to six barrels. That translated into a water savings of more than 1.1 billion gallons of water from 2011 to 2013 alone.
Getting to this place is a unique challenge for every brewery, depending on the types of beers being made there. Certainly, technology — such as waterless lubrication approaches or advanced pasteurization units — have played a role. But 80 percent of the improvements came from what Marotta describes as investments in people, such as shorter interval controls. "Now, we look back and say 'of course' when it comes to many of these efficiency improvements, but this really requires serious attention to change management," she said.
MillerCoorsMolson Coors discusses its own water goals in terms of intensity, which is seeks to reduce by 15 percent before 2020 (compared with a 2011 baseline). It created a risk index to help prioritize. "When you start talking about CapEx, it becomes difficult unless you have an idea of water matters," said Neil Tonge, global director of EHS and sustainability. "The vision was to create a tool that tells us how best to deploy human and capital resources again water."
In terms of technologies, one big focus over the next 12 months will be anaerobic digestion: The company already uses these systems in five breweries in the United Kingdom, Central Europe and India. This year, $11.8 million has been committed to two additional installations, and more biogas recovery projects are also planned for 2015 and beyond.
Although MillersCoors and Molson Coors work independently, a shared corporate responsibility committee shares best practices that might be codified across both companies, Tonge said.
9. TaKaDu
Some of the world's biggest technology companies including IBM and Schneider Electric have a hand in smart water meter management, but relative newcomer TaKaDu from Yehud, Israel — which offers monitoring and analytics as a cloud service — has scored some pretty significant contracts in at least eight countries.
One example is its relationship with Unitywater in Australia: a 12-month pilot prevented an estimated 1 billion liters in water loss, worth about $2 million to the utility. As a result, the companies are expanding coverage of TaKaDu's monitoring system across a larger portion of the Unitywater service territory. TaKaDu also recently announced a deal with FCC Aqualia in Spain, which operates more than 200 drinking water treatment plants in 17 countries; and it extended its existing deal with South West Water in England.
"It's not just about water loss, it goes way beyond that to reduce the cycles of fixing problems and increasingly data availability about the network," said Amir Peleg, founder and CEO of the company.
10. WaterFX
Interest in desalination is skyrocketing, which is stoking the emergence of unconventional approaches.WaterFx
One example is the technology from San Francisco-based WaterFX, which is using solar panels to remove the salt from drainage water from farms in California's Central Valley. The company's 6,500-square-foot test facility in Firebaugh can produce up to 8 gallons per minute of pure water from the saline discharge.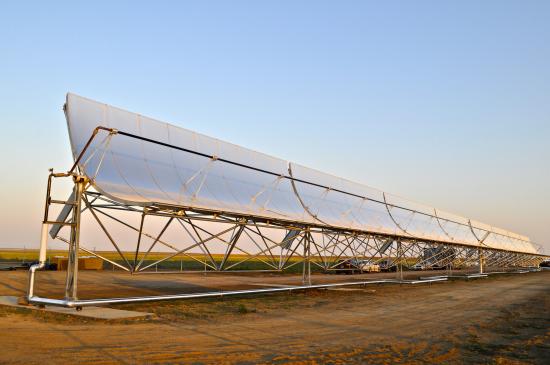 The idea is for farmers to reduce the draw on municipal water facilities. The trick will be to convince farmers to take a change on this supply, said Aaron Mandell, chairman and founder of WaterFX.
"We are dealing with an agricultural industry that for hundreds of years has gotten their technology in a certain way," he said. "Our hurdle is to get people to accept a new approach, new notions of desalination."
For more information, click here.