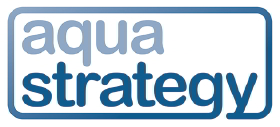 European support for smarter water utilities – a destiny with data
New opportunities to capture and exploit data are emerging all the time, and the coming of the Internet of Things can only accelerate this process. But the shift to 'smart water utilities' is making slower progress, for many reasons. Keith Hayward looks at SmartWater4Europe, a major European project that is expected to provide a business case for data-driven technologies in the water supply sector and support the growth of companies offering these technologies.
'We have had visitors from America, from Australia, from China. Everybody is looking at our project, and they are very anxious to get the results,' says Erick Oostermeyer, coordinator of the SmartWater4Europe (SW4EU) project.
Why such interest? It is very much because of the scale and the applied nature of the project. The European Union, through its Seventh Framework Programme, has provided some Euro 6 million in support of a project budget of more than Euro 10 million. For this, some of the latest technologies available are being put to use across four demonstration sites provided by Thames Water, Acciona Agua, France's Lille University of Science and Technology, and Dutch water utility Vitens, the project leader for whom Oostermeyer works.
"Everybody is looking at our project, and they are very anxious to get the results." Erick Oostermeyer
SW4EU began in 2014 and runs to the end of next year. It is featuring the use of six sensor technologies to build smarter, data-driven approaches covering four business areas: leak detection, water quality, energy optimization, and interaction with customers. 'A strength of this project is that the sensor companies are normally in competition with each other, but now they are working together,' notes Oostermeyer.
The main aim of SW4EU is to help overcome barriers to the uptake of smarter approaches. This is not simply an idealistic goal. The motivation for the European Union in providing funding is the intention that it will help drive Europe's economic growth and competitiveness globally.
What is needed is not just isolated technologies, but integrated approaches, validated business cases, greater awareness, and political and regulatory support. Given these needs, SW4EU is therefore very much about dissemination, says Oostermeyer. It is also about providing utilities with an opportunity to see the potential benefits of the approaches. 'The strength of this project is that there are three utilities actually working together and making use of the sensors at this moment,' he adds.
The current phase of the project focused on demonstrating the smart approaches in the four individual areas – leakage, water quality, energy and customer awareness – is coming to an end. 'All four items are going smoothly at the moment, and everybody is working hard,' says Oostermeyer.
A final phase of the project will run from around March of this year to the end of 2017. 'Now the challenge will be to integrate the solutions in the demo sites,' says Oostermeyer. This will bring together the information and outcomes from the separate demonstrations and is the phase that will allow the complete business cases to be built, he explains.
There are though already benefits to be seen, says Oostermeyer. Pointing to the intention that the EU subsidy should contribute to economic growth, he comments: 'That is something that we have achieved – we already see that employment of our subcontractors is growing.' Other wider progress includes, for example, that Vitens has developed a game to help raise public awareness, and on-going efforts by the project consortium to build educational activities around smart water systems.
Oostermeyer sees also that the participating utilities are recognising the benefits that are available. 'One of the hurdles is to try to convince utilities, and the utilities that are working together with us are already convinced,' he says. 'They are investing, as we speak, to get the techniques implanted in their organisation – and of course this will have a great impact on other utilities.'
Oostermeyer highlights this last point with the recent decision by Vitens to extend its smart water utility activities to a much wider area in an initiative called Friesland Live!. 'The whole province of Friesland, almost ten times as big as the demo site, will implant all kinds of sensors and the approaches of this project,' he says.
If the impact of SW4EU is as promised, what Vitens is embarking upon therefore offers a sense of what future smarter utilities generally may look like. Oostermeyer points for example to the prospect that utilities could have real-time information on their water quality, rather than waiting a day or so for results, and to the ability to monitor social media 24/7 for signs of customer concerns, and the ability to combine water quality and leakage data to gain new insights into the condition of water networks. 'It's a whole new way of looking at the organisation of the utility,' he says.
See related article: The SmartWater4Europe project explained