Development and initial data cleansing of leakage detection algorithms
The Spanish demo site consortium members are currently engaged with the development and initial data cleansing of leakage detection algorithms.
The ACCIONA AGUA proposal to detect leakage online is based on the combination of three different algorithms, which are complementary to each other:
Analysis of minimal nightly consumption.
The balance of water for every DMA.
The forecast consumption based on historical analysis used by Aguas de Burgos.
These algorithms are being currently validated and the first data has already been collected. It is being used to debug the network systems deployed in the city of Burgos and the analysis of the data collected is further processed by the Business Intelligence. This platform provides us with the identification of network anomalies so they can be corrected (defective network readings, erroneous meter readings, irregular meter installation, etc.). Overall, it is providing the system with further stability, which helps to ensure enough data robustness.
We can see below some of the visualizations of these algorithms: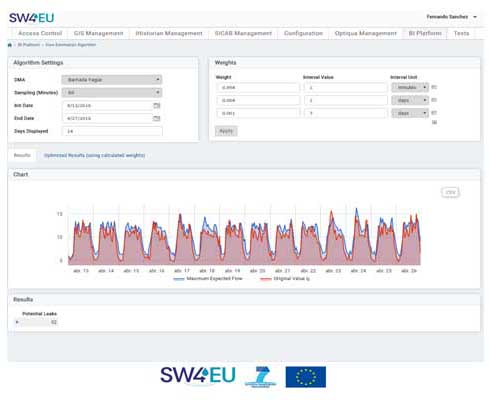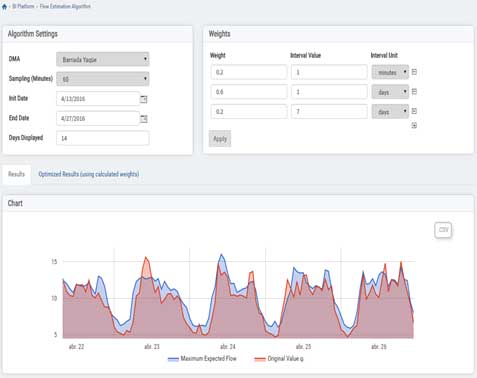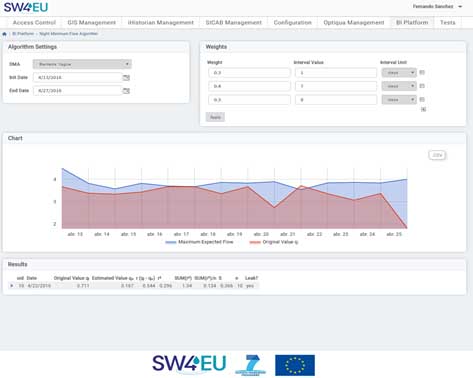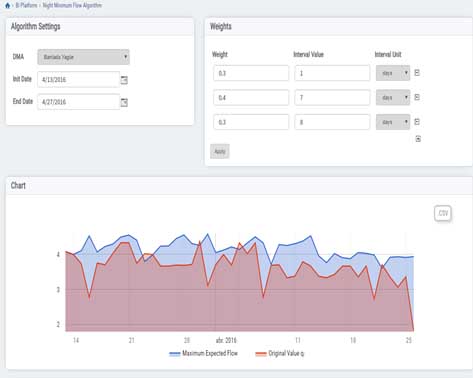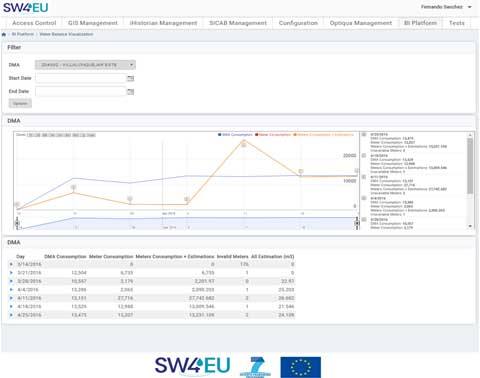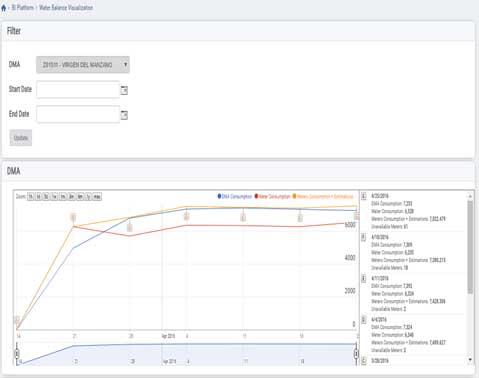 The current work focuses on data analysis to fine-tune every algorithm and adapt to Burgos's day-to-day water distribution. This is done to ensure that, in the future, the system users can be notified of any anomalies that affect them, paying special attention to automatic leakage detection, and all done through a friendly and intuitive interface. Finally, these algorithms will help us reduce water leakage, detection/troubleshooting time, repairs and maintenance costs, service downtimes and unbilled water, hence prioritizing improvement actions and optimizing investments for rehabilitation.