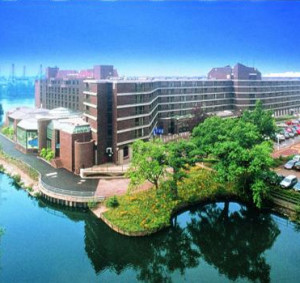 The demand for innovative technological solutions in the water sector has never been greater.
The 4th Annual Water Industry Technology Innovation Conference will combine game-changing technologies with fresh thinking and effective collaboration, following 3 years of success as a key platform for showcasing innovative technologies in the water industry.
It will address the role of strategic partnerships, consider how to balance technological advancement with risk, and provide attendees with the right tools to make innovation 'business as usual'.
For booking, click http://www.wwt-innovation.net/37966.
Expert speakers include:
Catalina Pedraza, Specialist Project Manager, Thames Water
Professor Joby Boxall, Professor of Water Infrastructure Engineering, The University of Sheffield
Bas Hofs, Researcher – Drinking Water Treatment, KWR Watercycle Research Institute
Nick Mills, Sludge and Energy Innovation Manager, Thames Water
This conference offers the opportunity to:
Find out how your peers are using novel methods to overcome business challenges
Hear the latest research and technological innovations that are transforming the water industry
Gain insight into how strategic partnerships can lead to successful innovation solutions
Learn how to overcome external barriers to innovation
Explore new ways to engage employees and customers to create a more dynamic, innovative culture
Steering Committee
Program
Events/Press
Proceedings
Photos
Presentations
Catalina Pedraza, Specialist Project Manager, Thames Water
Professor Joby Boxall, Professor of Water Infrastructure Engineering, The University of Sheffield
Bas Hofs, Researcher – Drinking Water Treatment, KWR Watercycle Research Institute
Nick Mills, Sludge and Energy Innovation Manager, Thames Water
AGENDA (subject to change)
| | |
| --- | --- |
| 8:40 am | Registration, refreshments and exhibition |
| 9:20 am | Welcome and introduction from conference chair – Professor Anthony Conway, University of Sheffield Centre |
SESSION ONE: Considering challenges and competition in technological innovation
| | |
| --- | --- |
| 9:25 am | The UK Water Partnership – Tom Flood, UK Water Partnership |
| 9:45 am | How utilities can embrace innovation – Simon Cocks, UKWIR |
| 10:05 am | The challenges and opportunities for driving technology innovation through collaboration – Mark Worsfold, South West Water |
| 10:25 am | Panel session: the role of collaboration and failure in innovation – Nick Cliffe, Innovate UK |
| 10:50 am | Refreshments, networking, exhibition and research posters |
SESSION TWO: Managing and monitoring smart networks effectively to improve system performance
11:20 amCase Study: Improving water supply efficiency through effective collaboration11:40 amUsing performance data and analytics to drive insight – Stephen Herndlhofer, Yorkshire Water12:00 pmCheck back for details12:15 pmOvercoming obstacles in the adoption of smart water network technologies – Professor Joby Boxall, The University of Sheffield / Catalina Pedraza, Thames Water12:35 pmPanel questions and answers12:50 pmBuffet lunch, networking, exhibition and research posters
SESSION THREE: Technology game changers showcase
| | |
| --- | --- |
| 13:50 pm | Chair's welcome back and interactive polling |
| 13:55 pm | Robotics – crawlers in the water industry – Bart Bergmans, Evides |
| 14:10 pm | The application of nano-technology in water treatment – from lab to pilot scale – Bas Hofs, KWR Watercycle Research Institute |
| 14:25 pm | Innovating with smart-phone technology – Claire Bristow, Senior Project Manager, National Grid / Peter Graham, Solution Optimisation Centre Manager, National Grid |
| 14:40 pm | 'Moving the cheese' in research and innovation – George Taylor, Isle Utilities |
| 15:00 pm | Panel questions and answers |
| 15:15 pm | Refreshments, networking, exhibition and research posters |
SESSION FOUR: Innovation in practice
| | |
| --- | --- |
| 15:45 pm | Case study – Innovating for a green capital – Patric Bulmer, Bristol Water |
| 16:05 pm | Case study – Unlocking the full energy potential of sewage sludge – Nick Mills, Thames Water |
| 16:25 pm | Recovering value from waste – Chris Jones, Northumbrian Water |
| 16:45 pm | Panel question and answer session |
| 17:00 pm | Close of conference |
Tab 2 content
Tab 3 content
Tab 5 content
Contact
Catalina Pedraza
Email: catalina.pedraza@thameswater.co.uk