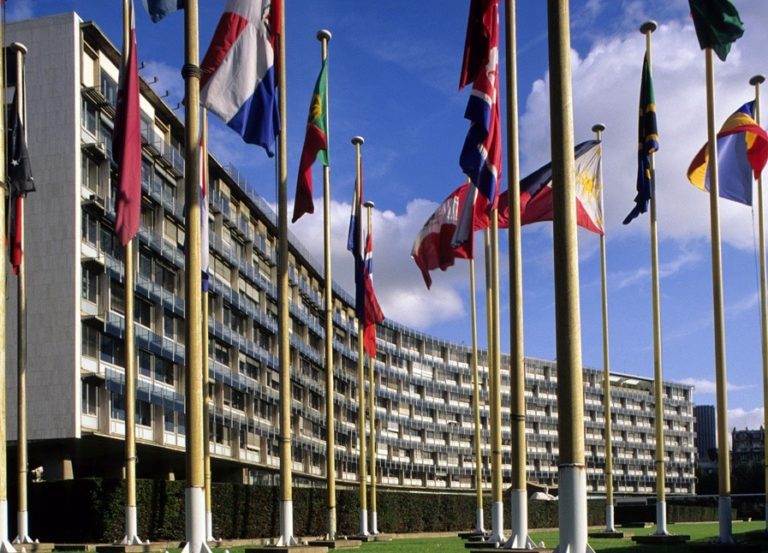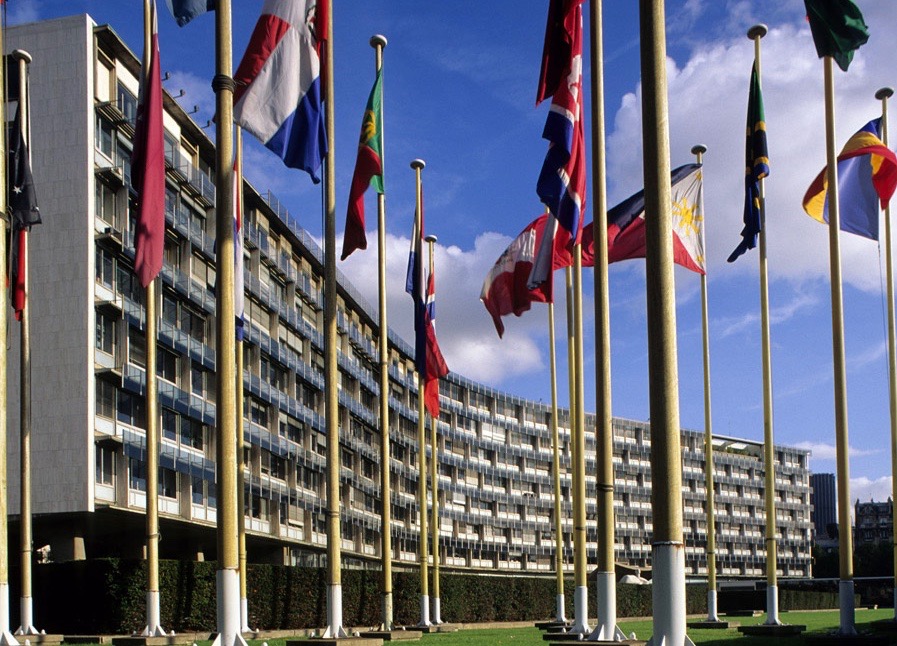 UNESCO Metropolitan "ECO – RISE" R2020 Colloquium
Date(s):
Nov 7, 2019 - Nov 8, 2019
Time:
8:30 AM - 5:00 PM
Location:
UNESCO HQ
Categories
No Categories
Tags:
UNESCO ECO-RISE Colloquium Program
"
E

co-development

, C

limate-impacts

&

service

-O

perators' challenges for

R

esilient

I

nfrastructure

& S

ustainable

E

cosystems"


Experience Sharing Colloquium of Local Governments, Water and Wastewater Utilities & the Research Community




November 7 & 8, 2019, Conference Room IX, UNESCO H.Q., Place de Fontenoy, Paris 75007

Please refer to the full Program here
Purpose
Approaching the horizon of 2020, the purpose of the "Metropolitan ECO – RISE R2020" Colloquium is to create an Experience Sharing Forum among Metropolitan governments' officials, water utilities executives, the financial sector, research institutions, media, academic and educational communities as well as other metropolitan stakeholders on the growing climate change impacts on sustainable urban development challenges and on current capacity building strategies adopted by local governments and urban utilities to upgrade their service infrastructure resilience and promote sustainable preservation of the Urban Ecosystems. In this context Eco-development, as defined by OECD, refers to development at regional and local levels that is consistent with the potentials of the urban ecosystems involved, with adequate and rational use of natural resources, technological innovations and organizational systems that recognize and respect the natural ecosystem sustainability and local societal patterns. Focusing on lessons learned from recent events, the goal is to promote experience sharing and regional knowledge bases for policy assessment and impact monitoring of metropolitan water utilities' resilience building strategies.
Organization
This Experience Sharing Colloquium is organized by UNESCO, as its Host Institution, in collaboration with New York University, The University of Lille, the School of Engineering of the city of Paris, The W-SMART International Alliance of Water and Wastewater Utilities for Sustainable Water Security, The SIAAP Greater Paris Sanitation Authority, and the IWA-W2SM Specialists Group of Water Safety & Security Management.
Colloquium Themes will promote experience sharing on climate crisis impacts on metropolitan sustainability issues and resilience capacity building challenges that local governments, water and wastewater management utilities, the research community and other metropolitan stakeholders currently face, including:
Metropolitan Resilience Challenges facing Extreme Events and key lessons from recent events;
Planning, financing and Implementing capacity building programs for upgrading urban infrastructure resilience facing extreme events, river floods, sea-level rise, wildfires, other eco-development challenges;
Climate Change Impacts Monitoring and Utility Operator's Adaptation Measures for ensuring water service, quality, safety and eco-sustainability facing extreme events in water stress regions;
Post-Disaster environmental impacts assessment and recovery challenges – lessons learned from recent extreme events – the way forward on local level and regional scale;
Integration efficiency of renewable and recovered water and energy resources facing water stress situations and challenges of eco-sustainable energy-water-food security;
Innovative technology solutions including Artificial Intelligence applications for smart utility management and control systems to improve resilience capacity building, upgrade wastewater treatment process control for water reuse and energy recovery, and address other sustainability and operational efficiency issues;
Corporate Preparedness, Societal Resilience Building & Public Education – with media, corporate industry, research and academic community and other stakeholders towards a Climate Crisis Awareness Culture;
Research, innovation and deployment of new technology solutions and smart monitoring and control systems for preemptive risk mitigation, emerging pollutants detection and urban resilience building;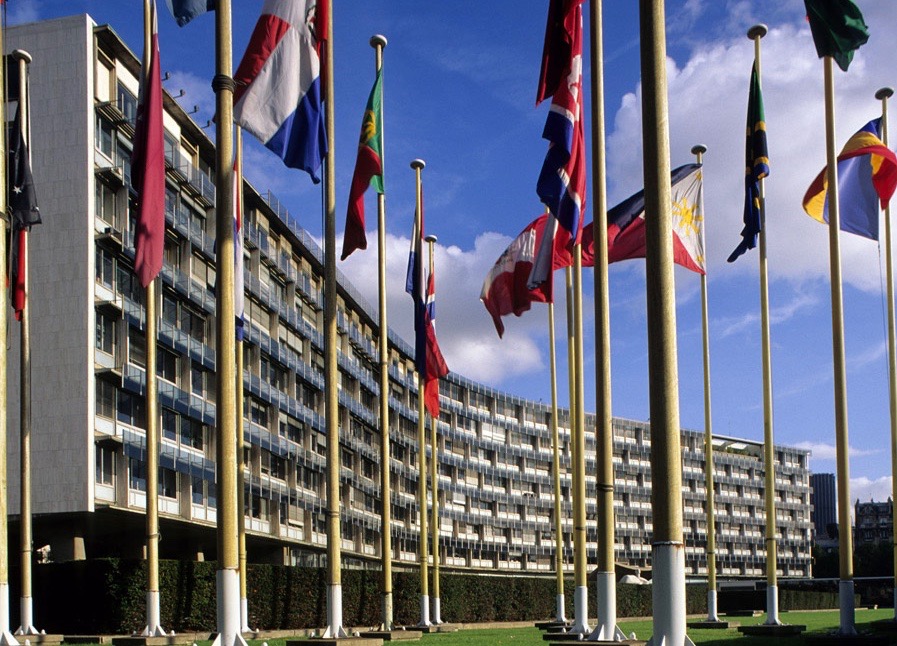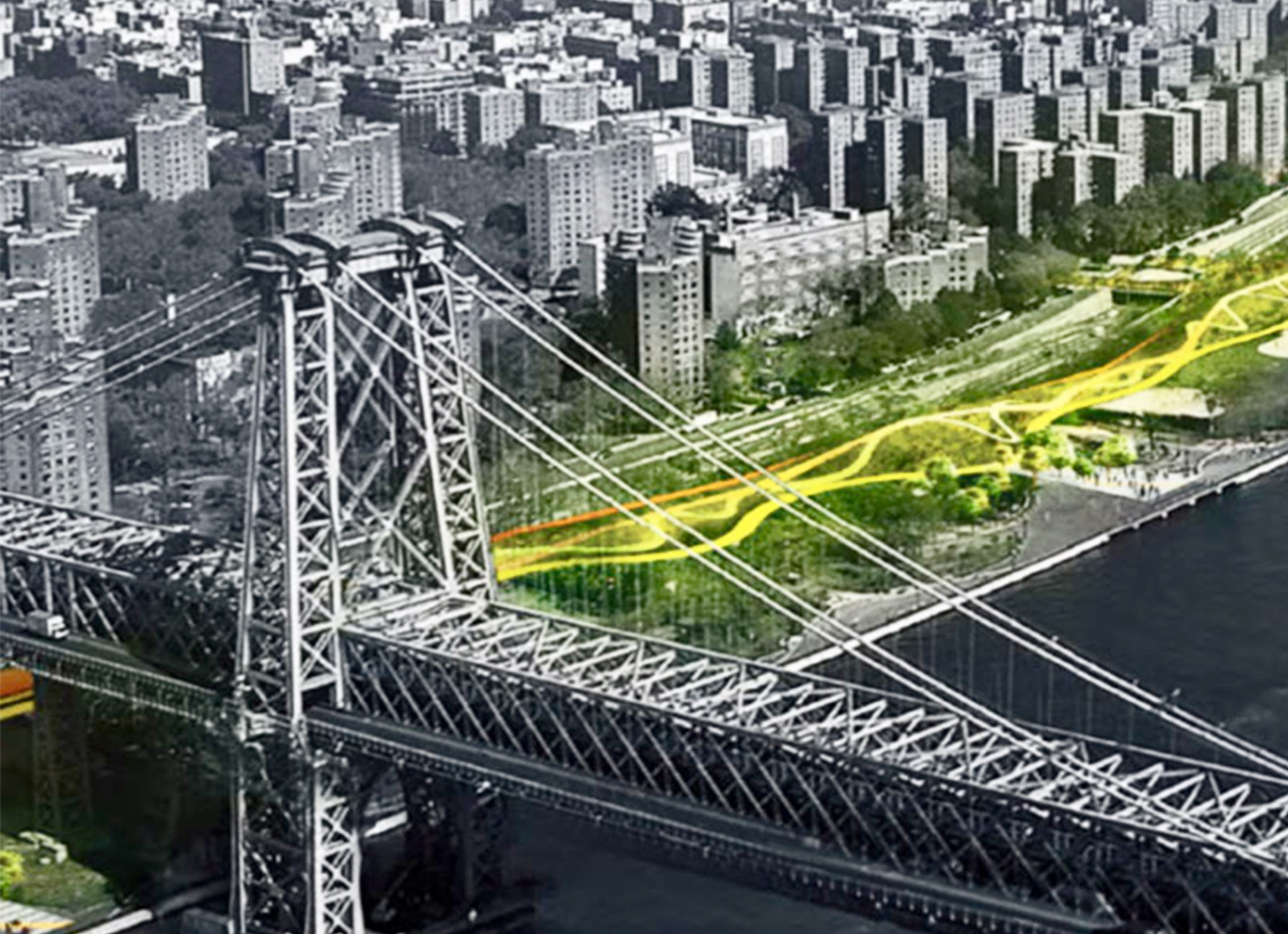 November , 7th
Opening Session
8:30 – 9:00
Dr. Alexandros MAKARIGAKIS, Coordinator of Water for Human Settlements of the Future, UNESCO;
Sébastien MAIRE, Chief Resilience Officer, City of Paris;
Bruno NGUYEN, President, the W-SMART Association
Session 1 – Metropolitan Resilience Building Challenges
9:00- 10:40
Chair:
Prof. Youssef DIAB, Research Director, School of Engineering, City of Paris;
Keynote Experts:
UNESCO Global Perspectives – Dr. Alexandros MAKARIGAKIS, UNESCOProceeding
Resilience Challenges of the City of Paris & Capacity Building Programs – Sébastien MAIRE, Chief Resilience Officer, City of Paris; Proceeding
Climate Change Adaptation Strategies of Eau de Paris – Benjamin GESTIN, CEO Proceeding
Lower Manhattan Sea-Level Rise Resilience Building Challenges – Eric MACFARLANE, Deputy Commissioner, NYCDDC; Proceeding
Human as a Key Resilience Factor – Sébastien DAZIANO, Head of Executive Cooperation – SUEZ Group, Proceeding
Hydro-diplomacy for Regional IWRM facing Extreme Water Stress – Prof. Fadi G. COMAIR, Director General, Hydraulic and Electric Resources, Republic of Lebanon;
Session 2 – Planning, Financing and Implementing Resilience Capacity Building Programs facing Extreme Events
11:00- 12:40
Chair:
Benjamin GESTIN, CEO, Eau de Paris;
Keynote Experts:
Session 3 – Climate Change Adaptation facing Water Stress & Eco-Sustainability Challenges
14:00 – 15:40
Chair:
Amit CHANAN, City of Sydney; Vice President, IWA-W2SM;
Keynote Experts:
Session 4 – Climate Change Impacts on Utility Management Challenges & Adaptation Strategies
16:00 – 17:40
Chair:
Bruno NGUYEN, President, W-SMART Association
Keynote Experts:
Flood and Drought Monitoring systems, Dr. Abou AAMANI, Executive Officer of the Natural Science Sector, UNESCO; Proceeding
SIAAP Strategic Climate Adaptation Planning Challenges – Denis PENOUEL, Deputy CEO, SIAAP; Proceeding
Blue/Green Infrastructure as a Resilience Building Strategy – Amit CHANAN, Director, Infrastructure Projects, City of Sydney; Vice President, IWA-S2WM;Proceeding
Greater Paris Metropolitan Development Challenges for Infrastructure Agencies & Service Operators – Jean Didier BERTHAULT, Greater Paris Metropolis
Climate Impacts Resilience Building Challenges & Measures – Massimiliano PELLEGRINI, CEO, SUEZ Eau France;Proceeding
Climate Impacts Resilience Building Challenges & Measures – The South Korean Experience – Okjoo SOHN, Senior Program Specialist, UNESCO; Proceeding
Concluding Remarks
17:40 – 18:00
November , 8th
Session 5 – The Way Forward – R&D Challenges of Resilience Capacity Building for "Smart" Cities
Nov 8, 9:00 – 10:40 am
Chair:
Prof. Ilan JURAN, NYU; Executive Director, W-SMART Association;
Keynote Experts:
Global Alliance for Disaster Risk Reduction and Resilience in the Education Sector – Mr Soichiro YASUKAWA, UNESCO;Proceeding
Data Science Applications & Artificial Intelligence based Control for Resilient Energy & Water Systems Management – Dr. Cedric AULIAC, CEA;Proceeding
Integration Challenges of Renewable and Recovered Energy and Water Resources facing Water Stress Situations – Dr. Josh SPERLING, US-DOE, NREL, Colorado; Proceeding
SIAAP Strategic R&D Program "MOCOPEE" – Dr. Sam Azimi, Manager, Expertise & Prospective Program, SIAAP;Proceeding
Industry-University R&D Partnership for Smart and Resilient Cities – Prof. Isam SHAHROUR, University of Lille & Dr. Silvia TINELLI, Research Associate, W-SMART; Proceeding
Innovation Challenges of the City of Paris facing Climate Impacts Adaptation Needs – Prof. Youssef DIAB, Research Director, School of Eng. of the City of Paris; Procedding
The Alliance of Megacities facing Climate Change Impacts on Water Operators' Challenges (MAWAC) – Daniel Marcovitch, President, ARCEAU;
Session 6 – ECO-METROPOLIS – Public Education & Role of the Media in Promoting Climate Crisis Awareness Culture for Sustainable Urban Development;
11:00 – 12:40
Chair:
Dr. Alexandros MAKARIGAKIS, UNESCO Program Specialist
Keynote Experts:
Georges LECLERE, Vice President, The Foundation of the New York Chapter National Academy of Television Arts and Sciences; Former Director, UN-DPI; Proceeding
François de CLOSETS, Journalist & Author of Inspirational Novels;
Jean Didier BERTHAULT, Greater Paris Metropolis Councilor;
George PAPAGIANNIS, Chief Media Services, UNESCO;
Dr. Benny VAKNIN, Former Mayor, City of Ashkelon ;
Prof. Ilan JURAN, NYU, Polytechnique Institute; CEO, W-SMART Association;
Concluding Remarks
12:40 – 13:00
Chair:
Dr. Alexandros MAKARIGAKIS, UNESCO Program Specialist
Keynote Experts:
Dr. Alexandros MAKARIGAKIS, UNESCO Program Specialist
Jean Didier BERTHAULT, Greater Paris Metropolis Councilor;
Prof. Ilan JURAN, Executive Director, W-SMART
Site Visit organized by Eau De Paris
14:00 – 17:00
L'USINE D'EAU NON POTABLE D'AUSTERLITZ
(15 Rue Paul Klee – 75013 PARIS)
Paris a la particularité de disposer d'un patrimoine hydraulique exceptionnel, comprenant notamment un double réseau d'eau souterrain garantissant à la fois la fourniture d'eau potable destinée à la consommation humaine, et la fourniture d'eau non potable, consacrée à des usages urbains spécifiques.
De forme cylindrique, construite dans les entrailles du sous-sol parisien, l'usine d'eau non potable d'Austerlitz évoque un Beaubourg souterrain avec ses gigantesques conduites colorées et ses énormes pompes.
De l'extérieur, seule la fontaine Dragon, œuvre de l'artiste Chen Zhen, signale la présence de l'eau à cet emplacement. Gérée par Eau de Paris, l'usine d'eau non potable d'Austerlitz compte pour essentielle dans la construction de la ville durable de demain, Paris.
Visite gratuite organisée le 8 novembre 2019 de 14h30 à 16h00. Nombre de visiteurs limité aux premiers inscrits.
Inscriptions par mail à Luisa Francesca Schalck at lf.schalck@unesco.org or via website at W-SMART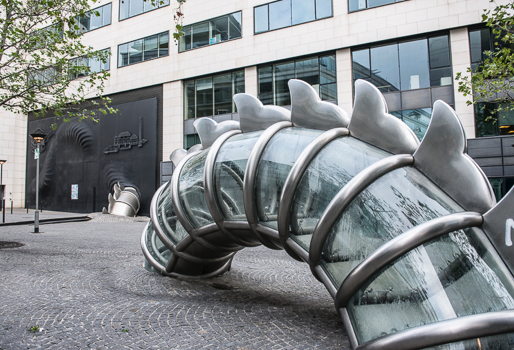 THE AUSTERLITZ INDUSTRIAL WATER PRODUCTION PLANT
(15 Rue Paul Klee – 75013 PARIS)
Paris is one of the very few cities in the world to be fully covered with a dual system composed of a standard drinking water network and of a separated industrial water network. Industrial water is mainly destined to urban usages like washing the streets, flushing the sewers and watering the parks and the artificial lakes of the city. The two systems differ in water quality and in pressure in their pipe systems.
The Austerlitz production plant takes water from the Seine river along the Quai d'Austerlitz and supplies industrial water to one third of Paris. The Austerlitz plant has been fully reconstructed in the 1990's and inserted in the recent urban development of the area; it is a unique component of the water patrimony of the French capital city. Big pumps and large colored pipes are located below the ground in a vast cylinder, but from the surface, the only visibility of water lies in the Dragon fountain by the artist Chen Zhen.
Eau de Paris, the public water utility, operates the Austerlitz plant which plays an essential role in the construction of the sustainable Paris of tomorrow.
Free visit on November 8th 2019, 2:30 pm to 4 pm. Limited number of visitors allowed, be the first to register via email to Luisa Francesca Schalck at lf.schalck@unesco.org or via website at W-SMART
Contact
Ilan Juran
Email: ijuran@nyu.edu